Angelina Jolie Went Shopping Again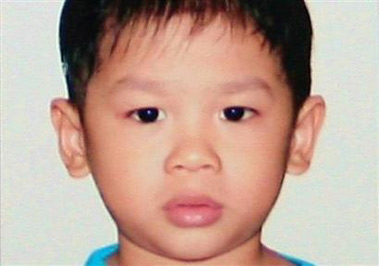 Meet 3 year old Pax. It's short for K-Pax, which is a movie starring Kevin Spacey for which he was named after. He is the latest edition to Angelina Jolie's kid collection.
Having been a 3 year old myself, I'm sure Pax is feeling more than a bit gypped on the timing of Jolie's adoption. Pax is probably thinking, "Why couldn't Mama Ange have gotten me when I was of breast feeding age?"
I also took the liberty of performing a background check on Pax. It turns out he is part Viet Cong, on his grandpa Charlie's side.
Labels: Angelina Jolie